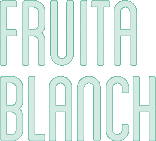 We are a family business and proud to be. At Fruita Blanch we are heirs to a long agricultural tradition, because we have been cultivating the sweet fruit for several generations. In addition, at home we have always preserved the fruit and vegetables from our crops, exclusively for family consumption.
Now, after a lot of research and compilation of our family's traditional recipes, we have decided to share them with many more people. So that everyone who wants it can enjoy the unique and one hundred percent natural flavors that we know so well.
And of course, we have done it in the only way we know how: in a completely artisanal way, using only the fruit of our lands, dedicating all the time that each process requires and offering the consumer the highest quality high Because the most important thing for us is, as it has always been, to preserve the tradition.
No secrets
For generations, the Blanch family has been dedicated to the cultivation of sweet fruit and its commercialization. We are rooted in the orchard of Lleida, a privileged place for this crop which, due to its cold and humid climate, gives our fruit excellent taste qualities.
Our specialties are apples, pears, peaches and nectarines.
For many years we have been known to everyone as Cal Camarasa. But now also, since we chose the family name as the brand of our production, we are known as Fruita Blanch.
The recipes
Traditionally, in our family we have made all kinds of homemade preserves, which have been considered a delicacy by all who have been lucky enough to taste them.
Some time ago, so that these recipes would not be lost, we began a careful search and recovery task, with a more than satisfactory result, which has now encouraged us to commercialize them.
The elaboration
Jams, creams, syrups, homemade preserves… All the Fruita Blanch products that we present in this catalog are made exclusively with fruit and vegetables from our own harvest, in an artisanal way, without adding preservatives or colorings and following the recipes of our grandparents, which have been passed down from generation to generation. These are the only secrets in our family.
The guarantee
The entire process of making our products is completely handmade and, in order to ensure the highest quality and the maximum guarantee of hygiene, the Fruita Blanch workshop has all the necessary certificates and periodically passes the revisions marked by Department of Health of the Generalitat of Catalonia*.
*Our Sanitary Registry of Industries and Food Products of Catalonia (RSIPAC) is 21.10513/cat.